TRACHEA Showroom
We have opened a new showroom directly on the premises of the Trachea Company in Holešov. You can see the complete offer of our products there, including news and contemporary trends in furniture design.
We are aware of the fact that furniture doors are just one component of your furniture. However, from the point of view of the total look and effect, they are the most important furniture component. That is why we would like to offer our customers a way to a professional solution in one place and at one time.
Apart from "design treats" we also offer the service of an interior designer. In this way, we want to make room for complex solutions for our customers' needs. On request, we will provide complex service, including the production of the selected furniture by qualified manufacturers and the furniture assembly. If you feel like visiting our design showroom, make an appointment in advance; you will find an order form and all other important details below.
Last, but not least – the first introductory consultation is FREE OF CHARGE!
More photos of our Showroom see in a section Gallery / Showroom.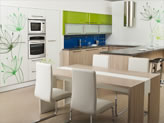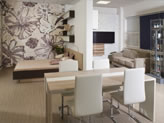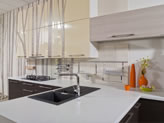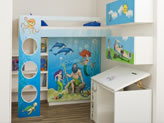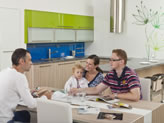 Opening hours
Tuesday - Thursday 10:00 - 17:00
Friday 10:00 - 16:00
Designer consultation service
Tuesday and Thursday: only on an online order (see below)
online form for booking a design consultation
Booking a design consultation
Plan your visit in our Showroom with a date and time that is convenient for you.
Furniture doors have a fundamental influence on the way furniture looks, but they make up only a fraction of the total cost.
That being said, furniture does not consist only of doors, so we decided to establish a modern furniture showroom. With over 100 m2 of showroom floor space, we present the newest trends in the furniture industry.
Come visit us and feel free to make an appointment for a consultation with our interior designer; the first consultation is free of charge.
We look forward to meeting you.